30 SECONDS® Limited is a manufacturer and marketer of task-specific cleaning products. We manufacture in New Zealand, and export to Australia, Japan, the Pacific Islands and more

Getson Distribution is currently in talks with a number of global brands and will soon be launching these products in the Nordic region.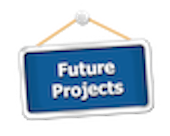 Getson's goal is to continually develop relationships with new partners and products that will allow our retail partners to offer new and exciting products that will be innovative and cost effect for their customers.